Ramon Manent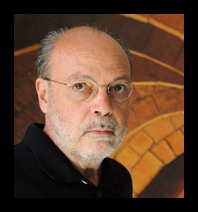 Ramon Manent, (Mataró, Bcn, 1948), is a photographer.
Expresses his sensitivity in capturing the object, light and space, emphasizing his specialized works on ART.
He has extraordinarily managed to get shape, texture and color from his outstanding Gaudi's work. He has been working on anthropological reports, as well as images of every day life from the second half of the XX Century until today.
He is the author of over hundred works and publications with the best specialists.